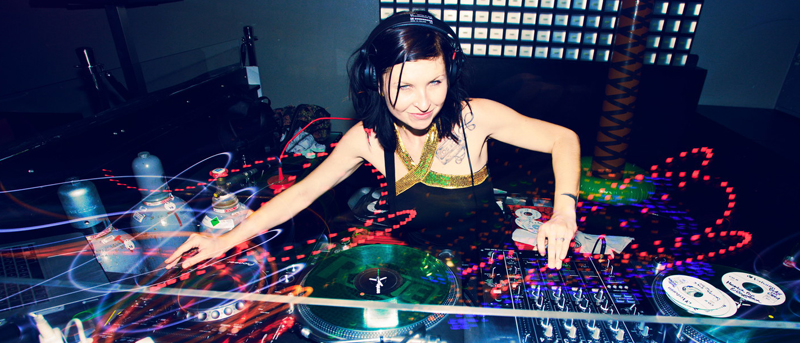 DJ MIKA RAGUAA is a specialized DJ for Reggae, Dancehall and Soca music and a scientist of media and communication originally from Poland – grown up in Germany and based in Port of Spain (Trinidad and Tobago). As one of the few females in the Caribbean music industry Mika is internationally recommended and known high quality music selections including latest remixes, acoustic influences and new developements of worldwide Caribbean music productions since more than nine years. Enjoy, share and follow!

Follow on Instagram here! @mikaraguaa
++++++ NEWS ++++++

YOUR FRIDAYS CURE!
Every Friday from 6pm – midnight – DJ MIKA RAGUAA @ 63 Lounge on Aripita Avenue, Port of Spain (Trinidad). All upcoming events here!
09.06.2017 – FEATURE – THE GUARDIAN, Trinidad and Tobago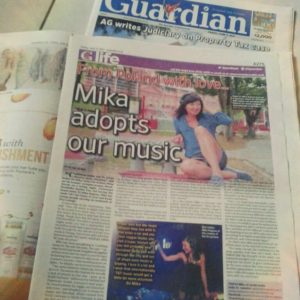 … Mika has been specialising in Caribbean for the past 10 years. She said: "I always loved to put music compilations together and my tattoo over my heart (a cassette taoe) is showing how Î started to mix music"… "I am improving dancehalls, clubs, bars abd festivals with a new music input. My music selections are well thought, multilingual and include flavours of Caribbean music produced in many different countries. Some productions (made in Europe for example) didn't make its way back to the Caribbean. Of course I would like to grow the apppreciation for what happend after Caribbean music left the Caribbean and hit different continents."
Article by: Peter Ray Blood
Photo by: Dion Roach
02.06.2017 – FEATURE – REDBOX MAGAZINE, Trinidad and Tobago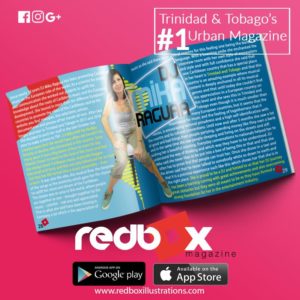 DJ Mika got featured in the The RedBox Magazine (RBM). It is a quarterly urban and premium business and entertainment magazine that will be published in print and will focus on technology, entertainment, business, fashion, lifestyle, culture, the Who's Who in the Trinidad & Tobago business landscape, health, food and more!
Click here to view the magazine!

NEW LIVE SETS ONLINE!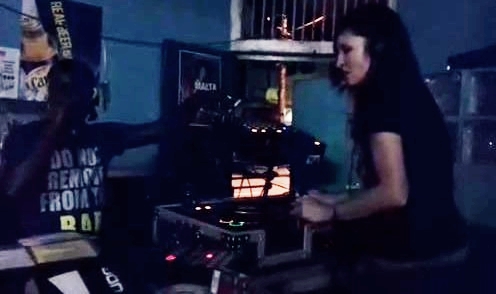 She has something super hot for you! Two great juggling selections at Jimmy Sue Bar in Carenage (Trinidad) were recorded and even videotaped!
Two awesome selection by DJ Mika Raguaa teamed up with Escobarr from Carenage (Trinidad)
#goodvibes #mikashelldown #jimmysuebar
DJ MIKA lgs. ESCOBARR @ Jimmy Sue Bar – Carenage (Trinidad)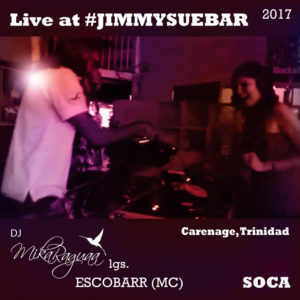 A tight selection of the latest Soca 2017 combined with some classics. Enjoy original songs, road- and remixes by Lyrikal, Problem Child, Patrice Roberts, Olatunji, Kerwin DuBois, Orlando Octave, Asten Isaac, Blaxx,  Ravi B, Kes, Nalilah Blackman, Destra Garcia, Machel Montano and of course the 2017 super hit by the Ultimate Rejects!
Recorded with CD Players. #nolaptop #mikashelldown

56:03 MIN – 128 MB – 320 Kbs, MP3
(RIGHT CLICK AND SAVE TARGET AS…)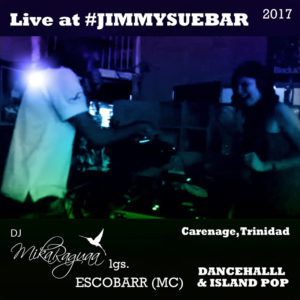 Escobarr is not only one of the wickedest MCs out of Carenage (Trinidad). Known as "Dutty Mouth" he was the perfect partner to team up for this raw Dancehall and Island Pop selection – featuring artists like Mavado, Alkaline, Vybz Kartel, Dexta Daps, Chronixx and many more! Attention – this selection is RAW! Enjoy!
Recorded with CD Players. #nolaptop #mikashelldown

63:45 MIN – 146 MB – 320 Kbs, MP3
(RIGHT CLICK AND SAVE TARGET AS…)
03.04.2017 – FEATURE – NEWSDAY DAILY NEWSPAPER, Trinidad and Tobago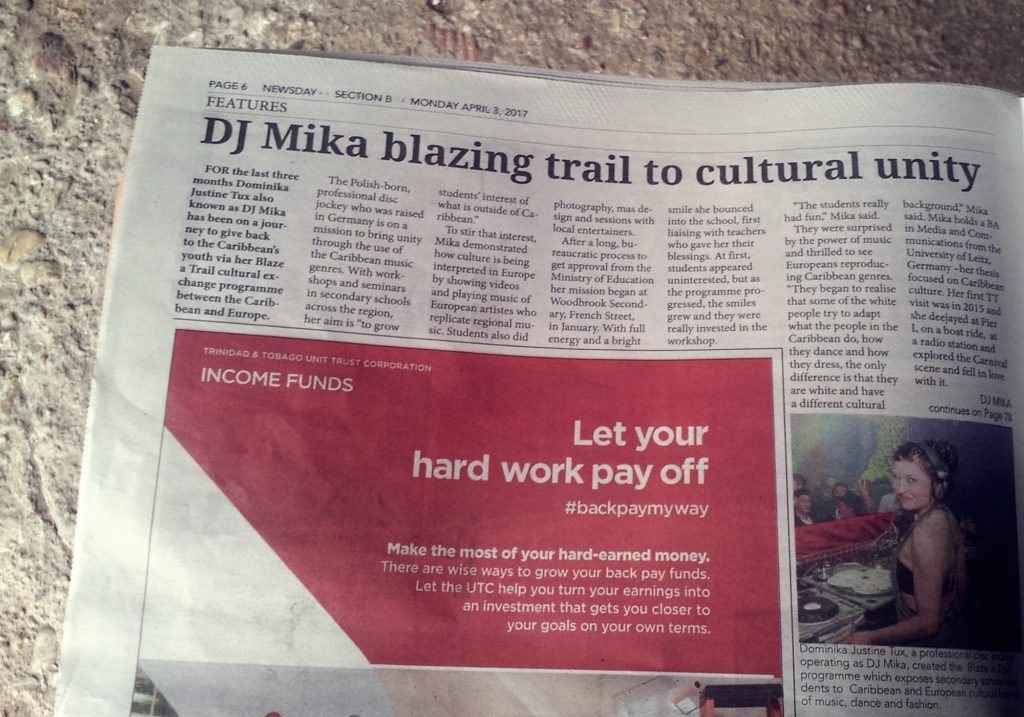 30.03.2017 – INTERVIEW FEATURE – OMG MAGAZINE TRINIDAD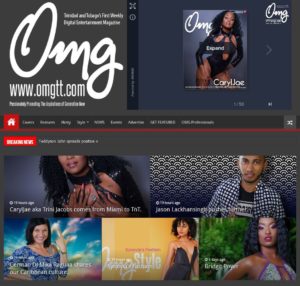 The OMG Magazine is an online issue about local music, lifestyle and fashion in Trinidad and Tobago. DJ Mika Raguaa got featured in their #252 Magazine with a video interview, explaining how she started to play music, what her personal goals are and what Europe has to offer in case of Caribbean music.
VIDEO INTERVIEW: http://omgtt.com/omg/2017/03/29/german-dj-mika-raguaa-shares-caribbean-culture/
CHECK OUT THE MAGAZINE HERE: https://www.joomag.com/magazine/mag/
14.03.2017 – DJ MIKA on CNC3 Televison, Trinidad & Tobago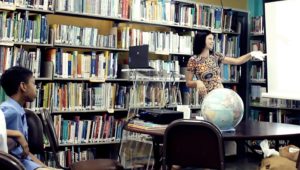 01.02.2017 – Amazing start for the Blaze a Trail School Project @ Woodbrook Secondary School in Port of Spain (Trinidad)
The goal of the project is to inspire and teach the young adolescents in aspects of self-assurance, identification with their own culture and other cultures and a numbering and interdisciplinary using of new media.
Those will be answered by DJ Mika Raguaa in a presentation in front of 17 hand-picked students of Woodbrook Secondary School in Trinidad, Port of Spain. The purpose of the multimedia presentation will be to introduce herself, her work and most of all her experiences of a European wide DJ career. Also she will introduce the following phases, where different workshops will give the adolescent teens an active exercise and a deeper understanding of the specific subjects (out of music production, music, art, media production and fashion/design) together with a Trinidadian professional out of these fields. In the project phases five different workshops (each for two to six participants) will be supported by musicians, producers, artistes and companies.
Follow the whole project www.caribbeanmusic-workdwide.org/blazeatrail-schoolproject.
26.01.2017 – NEW MIXTAPE RELEASE!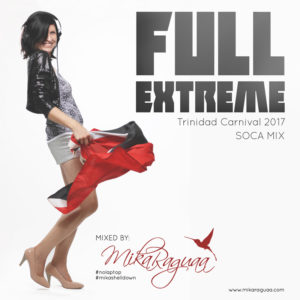 Enjoy a colorful Soca selection all around Trinidad Carnival 2017 including some great Moombahton fusion remixes and own edits mixed by DJ Mika Raguaa (from Leipzig / Germany | based in Port of Spain / Trinidad & Tobago). Support Caribbean music and share it to your friends and family and get ready for the new Carnival season!
Jingles by:
Curt, Natasha, Rodney, Alister, Lando, Manstarr Empire, Kwesi, Flipo, Hypa 4000, Skarra Mucci, Problem Child, Tallpree, Romeo, Phantom IMC, Shotmaster J, Ryan G, Kerin, Claudia & Ce'Cile
Cover Photo: Kwesi Marcano (Studio Buzz.tt, Port of Spain – Trinidad)
Layout: mikado media productions (Leipzig – Germany)
Recorded with CD Players. #nolaptop #mikashelldown

97:59 MIN – 224 MB – 320 Kbs, MP3
(RIGHT CLICK AND SAVE TARGET AS…)
MORE RELEASES
08.01.2017 – Back on air!
RADIO SET @ SOCA TSUNAMI – Pure TT / Online-Radiostation – 3-6 pm – Port of Spain (Trinidad)
Alongside Keston Voice and DJ Gary DJ Mika Raguaa was playing at the SOCA TSUNAMI on the online radio station PURE TT. Enjoy the live recording, which was also available on Facebook as live stream… #socatotheworld
28.12.2016: MIKA touched down Trinidad!
First Guest performances for The Street 91.9 FM, Port of spain Trinidad!
Her first performance back in Trinidad and for the first time on a controller based dj system … A great experience that had to be repeated several times!
23.12.2016: ON THE MOVE AGAIN!
All the way from Leipzig (Germany) over Scarborough (Tobago) to Port of Spain (Trinidad)

After two months in Tobago DJ Mika took her chance to make a move to the heart of the carnival in the Caribbean. Its her intention to show aspects or worldwide Caribbean music productions and new influences all over the island. Of course she was documenting her steps and soon a DJ Travel Blog will be released. Feel free to follow on instagram. #musicislove
16.12.2016: NEWSPAPER FEATURE
DJ MIKA RAGUAA featured on Tobago News (weekly newspaper)


Tobago News spoke to DJ Mika Raguaa about her journey to the Caribbean and about her background as specialist for Caribbean music worldwide. In the feature the author Opoku Ware describes DJ Mika as free spirited and a well-grounded intellectual with a wider view on music, history and developements. Thanks a lot for the great support! #mikashelldown
12.12.2016: BAND LAUNCH MONDAYNESS

For the upcoming carnival season in Trinidad and Tobago DJ MIKA RAGUAA will be the road DJ for the Carnival Band Mondayness. The media band launch was ar Regency 5 Ballroom @ Hyatt Regency Trinidad.
Book your costume now over their relating website and make it a part of your carnival experience!
9.12.2016: IRIE MAG FEATURE

DJ MIKA RAGUAA got featured @ IRIE MAGAZINE the international magazine for Reggae music worldwide.
Just click on the picture and you will be forwarded to the latest issues! Great stuff! Enjoy!
19.11.2016: FINALLY UNITED!
BRAND NEW: SOCA MIXTAPE – ONE KRIBBEAN – ISLANDS TOGETHER (mixed by DJ Mika Raguaa)
How much do you really know about Soca music? What are the differences between the islands? Where does it really come from? How does it sound when all Caribbean islands represent on one mixtape? DJ Mika Raguaa showing you the diversity of Soca music in a great composition! Enjoy 90 phenomenal tracks in 4 different languages full of vibes! Recorded in Germany – released in Tobago! Soca to the world!
This mix is not only a great composition of influences of Soca music and a huge research project in a cooperation Soca Worldwide Org – its also a lyrically on fire! Enjoy what artists from all Caribbean Islands can do – and how!
Enjoy artists from Anguilla, Barbados, Haiti, Antigua, St. Lucia, St. Vincent, Monserrat, St. Kitts, the Virgin Islands, Belize, Grenada, St. Maarten, the Dominican Republic, Puerto Rico, Guadelupe and many many more – see and discover the borders and frontiers of Soca music to other genres. Soca to the world! The tracklist is also online on #Kribbean.
Jingles by:
Cinnamon, Flipo, Tallpree, Shortpree, Skinny Banton, Hypa 4000, Valentino King, Kerry Porter, Nicholas, C Johnson, Nikki Brooks, Andrew `Hitz' Phillip, Skarra Mucci, Maurice Simple Fx
Layout: mikado media productions (Leipzig, GER) / Design: Raymond Sebastien (Paris, FR)

139:02 MIN – 325 MB – 320 Kbs, MP3
(RIGHT CLICK AND SAVE TARGET AS…)
WHEN MIKA TOUCH DOWN… TOBAGO!


DJ Mika Raguaa officially touched down Trinidad and Tobgo for a long and intense term in the name of the love to Caribbean music!
Her first performance will be on Friday, November 11th (2016) at the 7th Beach Soccer Championship  @ Turtle Beach, Tobago.
She will entertain you from 4-9 pm! Anything can happen!
… the whole place shelldown!
ATTENTION! TIME TO MOVE ON UP!
In the end of October 2016 DJ MIKA RAGUAA is making a move to Trinidad & Tobago. This is the official #GOODBYECLIP and the announcement of the last performance in Leipzig (Germany).

Footage by: Buzz Up Productions / JQ Productions / Mikado Productions
Music:
Snoop Dogg & Mavado & Popcaan – lighters up (jaytee remix)
Destra Garcia – mash up (a7 remix)
27.09.2016 – A VERY HOT RELEASE FOR YOU! NEW DANCEHALL MIX!

DANCEHALL MIXTAPE – DANCEHALL BASHMENT – SEX SELLS EDITION (mixed by DJ Mika Raguaa)
A sextape? Yes!
After asking my Facebook-friends if i shall run as next Dancehall mix a raw or a clean mix ………… the result has been more than clear! I thought it is a good idea to play with the topic a little bit. The result is a diverse and large-scale mixtape production with the special idea of make people come together to come closer and enjoy the right music to some physical actions… Yes, … this is for you!
What i have been putting together are sensual and lyrical Dancehall tracks with a sexy touch, combined with exclusive remixes, a lot of nice sound effects and excursions to music genres like Chilltrap, Twerk, Moombahton and even Booty Bass… Artists from Jamaica to New York City, from Nigeria to Florida, from Amsterdam to Port of Spain, Trinidad & Tobago … From Ghana to Germany back to the land of the birth of the music! Surely i also want to introduce some new artists, that really deserve a little view on their great work … I talk about Jelani, Korrexx, Black Starr, Jez Blenda, Jr Kenna, Dwayne Rose & Krishane – it's definetly worth it to check them out! Latest hits, new influences and good old classics in a 3 hours super selection… dedicated to those that like it extra long – to have a good time together – from the first moves to the final physical attraction… Enjoy! PS: The mix was recorded in underwear… when you listen to it – you know why… it is damn hot!

Cover Photo: Problem Child / Mika Raguaa

Jingles by: DJ Vybzlord (USA), Shotmaster J (Trinidad), Cinnamon (St. Kitts), Charly Black (Jamaica), Blackstarr (Trinidad), Famous 20 (Jamaica), Bunny General (Jamaica), Wayne Marshall (Jamaica), Skarra Mucci (Germany/Jamaica), Ce'Cile (Jamaica), Red Fox (Jamaica), Korrex (USA/Jamaica), Dwayne Rose (Jamaica), Phanton IMC (Jamaica), Jelani (Jamaica), Alishia (Trinidad), Lustah (Jamaica), Tallpree (Grenada), K. Holder (Trinidad) & C. Johnson (USA)
Thank you for your great support!
The mix is created for:

1. Guys that want to make a girl attracted to them
2. Girls that want attract guys
3. Couples that need to get a new kick in their relationship
4. People that just fell in love and have love more than two times a day
5. Follwers of lyrics and musical harmonies in Caribbean music
6. Addicts of slackness and lovers of Dancehall music
7. Big speakers
The mix is NOT created for:

1. The radio
2. The television
3. The newspaper
#sry #raw #badgyal #mikashelldown

178:18 MIN – 408 MB – 320 kbs, MP3
(RIGHT CLICK AND SAVE TARGET AS…)
19.09.2016 – THE VIBE IS RIGHT! REGGAE JAM LIVE SET
★★★ The Reggaejam Festival in Bersenbrueck (North Germany) is not only a great spot for Caribbean music to represent. Year by year it is bringing people from all over together to see spectacular concerts and enjoy three (or somes even more) days in a great harmony. Also it is a great possibility to link up with fans and supporters that raised over all years.
In the year 2010 DJ Mika got the chance to deejay at the Gambia Family Yard on the campside of the festival. After a very stressful time in her life (during her studies) she relieved her stress in an 10 hours non-stop selection that stood in mind for many visitors. Many DJs and MCs passed by and surely she was extremely happy that i got the chance to come back and shell down the place 2016!
With this little clip she wants to grow the attention on the live-set THE VIBE IS RIGHT – coz it was and is!
Give thanks to all supporters over all the years and surely also to the GAMBIA Family North Germany for this lovely possibility of representation.
Enjoy:


87:30 MIN – 201 MB – 320 Kbs, MP3
(RIGHT CLICK AND SAVE TARGET AS…)
Footage by: Mikado Productions
Listen online over Mixcloud / Soundcloud
27.07.2016 – Imagine – Inspire – Influence – NEW VIDEO RELEASE
The Film "IMPRESSIONS OF TRINIDAD & TOBAGO" – by DJ MIKA RAGUAA
Enjoy abstracts of her six weeks journey to the Caribbean all information here.
#djtour #mikashelldown #tnt #welovesoca #musicislove
SUPPORTED BY:
Legacy Carnivals / Generation Lion Jouvay / Rustreet, Port of Spain /
104.7 MORE FM, Trinidad & Pulse 89.5 FM, Tobago
NOTTING HILL CARNIVAL AH TOUCH DOWN!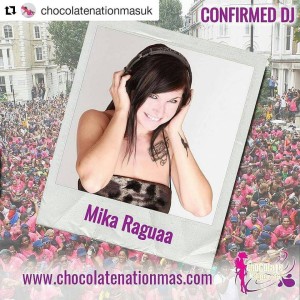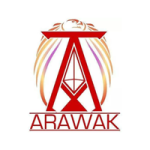 From 28th till 29th August 2016 London is going mad at Notting Hill Carnival. It is the biggest Caribbean influenced and organized parade expressed by Soca, Calypso and Dancehall in Europe and also Britains biggest street party. After the huge success and great time in the last year DJ Mika Raguaa will play onon Carnival Monday on the truck for ARAWAK CARNIVALS back again!
Check out the video from last year!
DJ MIKA RAGUAA confirmed as ROAD DJ alongside: DJ Puffy, Freeze International, Mejustik, DJ Danny D, CJay, DTee, Kulture Kid & Tony Cross for CHOCOLATE NATION MAS on the 28th of August @ Notting Hill Carnival, London (UK) – one of the biggest Carnival Bands. Here is a nice impression of the Band Launch with the costumes of 2016.
14.07.2016 – Keep focus on this!


#KRIBBEAN is a young startup from Martinique using mobile and web technologies to promote Caribbean music and events overseas.
Keep focus! The Caribbean is Barbados, Trinidad & Tobago, Jamaica, Haiti, Guadeloupe, St Vincent & the Grenadines, Martinique, Guyana, Anguilla, The Bahamas, St Marteen, Curacao, Belize, Montserrat and even more islands!
Determined to promote the Caribbean as one to the world, the new platform is continuously networking worldwide. Check it out on the following link: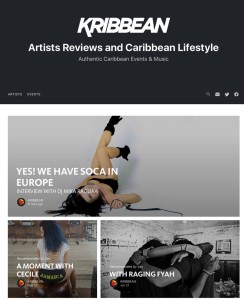 DJ Mika Raguaa on #julyfocus for the app & online magazine #KRIBBEAN with an Interview and a new mixtape #ONEKRIBBEAN coming up soon!
20.06.2016 – 30 minutes power selection for you!
SOCA MIXTAPE – THE POWER – THE SOCA WORLD SHOW – 103.6 FM The London Beat
(mixed by Mika Raguaa)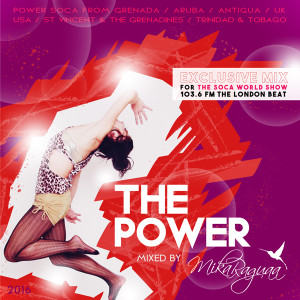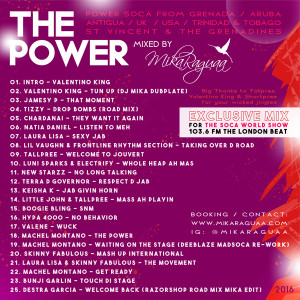 30 MIN – 69 MB – 320 Kbs, MP3
(RIGHT CLICK AND SAVE TARGET AS…)
JUNE 2016 – THANK YOU FOR 1000 LIKES ON FACEBOOK!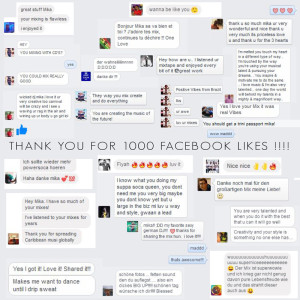 So many dfferent countries, places and of course listeners follow my work for short or a long long term … and i am very proud to make you happy with my productions and performnces… much much love to each and everybody!
Feel free to like the Facebook-Fanpage!
18.06.2016 – The Power is coming out!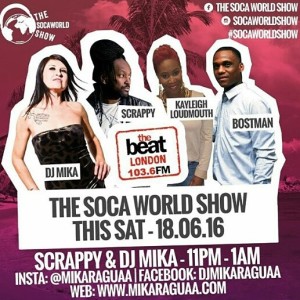 Exclusively recorded Mix "THE POWER" will be presented @ the SOCA WORLD SHOW
on 103.6 The London Beat FM (UK) hosted by DJ Bostman & Kayleigh Loudmouth (London, UK)


Wickedest 'Jump Up Soca' tracks in a 30 min selection with artists from the United Kingdom, Grenada, St. Vincent, Aruba and Trinidad & Tobago. Including jingles by Soca artists Tallpree, Shortpree (Grenada) & Valentino King (Aruba). 
Mixed by DJ Mika Raguaa (Germany)
05.05.2016 – Relief your stress with this one!
MON BON AMI – The Ultimate Stress Relief Soca Mix (mixed by Mika Raguaa)

161 MB – 320 Kbs, MP3
(RIGHT CLICK AND SAVE TARGET AS…)
Groovy Soca selection inspired by journeys to Trinidad and Tobago from February till March 2016.
A special thanks to Legacy Carnivals in Port of Spain (Trinidad) for support and costume. Much love to R. Andrews (Trinidad) for the photographies and to Alishia (Trinidad), Curt (New York, USA), Deevine (London, UK), Rasta Face from 868 (Tobago), Soca Tribes (London, UK), Alister (Trinidad), Sugar (Berlin, GER) and Miss Moore (Boston, USA) for your shout outs. As a special you will find a steel pan duet of Machel Montanos "road trip" which was recorded exclusively by Leeandro Noray & Keishaun Julien (Tobago).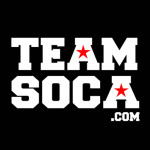 BLESS UP TEAM SOCA!
Big Thanks to TEAM SOCA and the team behind for blazing mixtape productions "MON BON AMI" and "BLAZE A TRAIL ACROSS COUNTRIES" on their online radio station!
#teamsoca
Follow on Instagram here! @mikaraguaa
30.03.2016 – If you don't love soca yet… you will love this!
LIVE SET – WE LOVE SOCA
Warm Up Selection – Liveset @ Caribbean Wine, Braunschweig (North Germany) (JAN 2016) – Fifty wicked Soca tracks from Trinidad and Tobago, St. Lucia, Aruba, St. Vincent, Barbados, Jamaica, USA & UK in a nice combination. Enjoy the vibes! Big Shouts to Rupee for intro jingle. Surprise!

206 MB – 320 Kbs, MP3
(RIGHT CLICK AND SAVE TARGET AS…)
17.03.2016 – Out of office to blaze a trail to the Caribbean!
ON DJ TOUR IN TRINIDAD & TOBAGO, TNT CARNIVAL AND THE INTERNATIONAL SOCA DJ COMPETITION 2016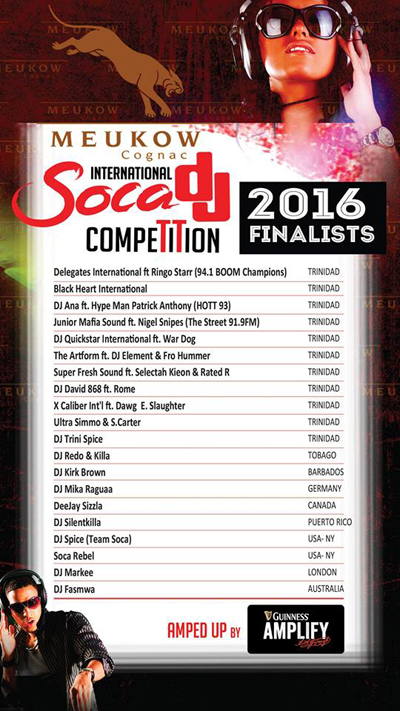 For showing up what already in Europe is possible DJ MIKA RAGUAA on tour to present her work. She was elected also to the finalists of the INTERNATIONAL SOCA DJ COMPETITION 2016 at Queenspark Savannah in Port of Spain, Trinidad and Tobago. As the only European member she got the chance to show her skills and European influences in her set for the competition and met a lot of DJ personalities and artists. It was her ambition to present what their music already reached in the European continent.
Beside the contest she spend more than 5 weeks in Trinidad and Tobago not only to get inspired by Caribbean life style and culture – also she was allowed be a part of Trinidad Carnival 2016. She was performing on the Carnival in Trinidad for the Generation Lion Jouvay and a member of Legacy Carnival.
Also she continued her cooperation with the radio station 104.7 More FM from erlier year and had several guest appearances for their day and evening radio sessions located in the center of Port of Spain, Trinidad.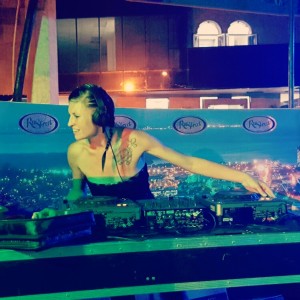 She did radio interviews for 94.1 Boom Champions and 91.9 Street FM and she got featured at 89.5 Pulse FM in Tobago about the European Soca Movement and her work behind.
A great pleasure for her were the guest performances at Rustreet in Port of Spain and at a boat cruise event down the islands by Bessline Experience.
She is willing to come back for 2017.
06.01.2016 – The huge project "BLAZE A TRAIL ACROSS COUNTRIES" came to an end … but to a huge success!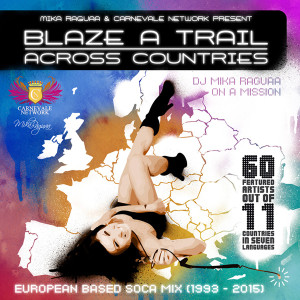 Did you ever heard about Soca from Europe? This is not just a two hours selection with 60 artists based in 11 different European countries – it is a movement! Influenced or originated by the Caribbean the mix showing and the artists are showing that the passion for Soca music is breaking the borders of language and nationality through the last two decades. Be impressed of an inspiring sound of Soca in French, Spanish, Portugues, Dutch, English, Switzer-German and German. Feel free to hear the message the artists are spreading.

check out the article about THE EUROPEAN SOCA MOVEMENT – by DJ Mika Raguaa which is showing the historical developement and the geographical extension of Soca in Europe. Also take a view on the biographies of the featured artists presented in the mix. Available here!

The Tracklist is available on the cooperating page of the CARNEVALE NETWORK.
This mix has been featured in radio interviews in Trinidad & Tobago, played on TEAM SOCA and SOCA PASSION LIVE online radio stations. It got beautifully reviewed in Riddim Magazige – Germanys most wanted magazine featuring and representing Caribbean music.
You enjoyed the Mix? Support the huge project with a PAYPAL donation to continue the research on the Caribbean Soca movement. Read more about it in the article – BLAZE A TRAIL ACROSS COUNTRIES – From Idea to Inception.

120:57 MIN – 277 MB – 320 Kbs, MP3
(RIGHT CLICK AND SAVE TARGET AS…)
06.11.2015 – What Reggae can do…
TEASER: New Release – DJ LIVE SET / Footage by MIKADO PRODUCTIONS
DJ MIKA RAGUAA @ LA CASITA VERDE – "TIMELESS PRESCIOUS PURE" – IBIZA (2015)
Music by: Kenny Smith – range rover (2015)
NEW LIVE SET OFFICIALLY RELSEASED:
TIMELESS PRECIOUS PURE – DJ MIKA RAGUAA @ La Casita Verde (Ibiza, Spain)

13.10.2015 – If you are afraid of bass.. keep your fingers away of this!

TRAP/MOOMBAHTON/TWERK live recording by DJ Mika Raguaa lgs. Xbrayne

Urban Diamonds – Turm, Halle/S (East Germany)
31.08.2015 – Best birthday ever!

ARAWAK CARNIVALS TRUCK – NOTTING HILL CARNIVAL 2015, LONDON (UK)
Footage by JQ Productions
#MIKASHELLDOWN
Footage by buzzUP PRODUCTIONS
INSTAGRAM

DJ MIKA RAGUAA

Specialized DJ for Reggae, Dancehall and Soca music. Known for high quality selections including latest remixes, acoustic influences and new developements of Caribbean music produced worldwide.

SUPPORTED BY

Press Releases

Visitors