Come on a musical journey with DJ MIKA. Since 2008, the female DJ with roots in Poland is not only fascinating international crowds with her strong stage presence and her smile. People celebrate her high-quality selections, which have been reviewed in music magazines and shared all over social media.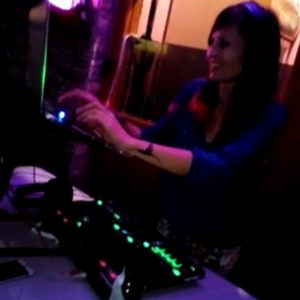 With more than 14 years of experience, she perfected her mixing and fuses smooth sound effects with samples and strong mix transitions. Find mixtapes and live sets of different music genres like Reggae, Dancehall, Soca, Afrobeats and Tropical Disco.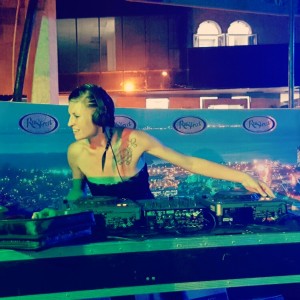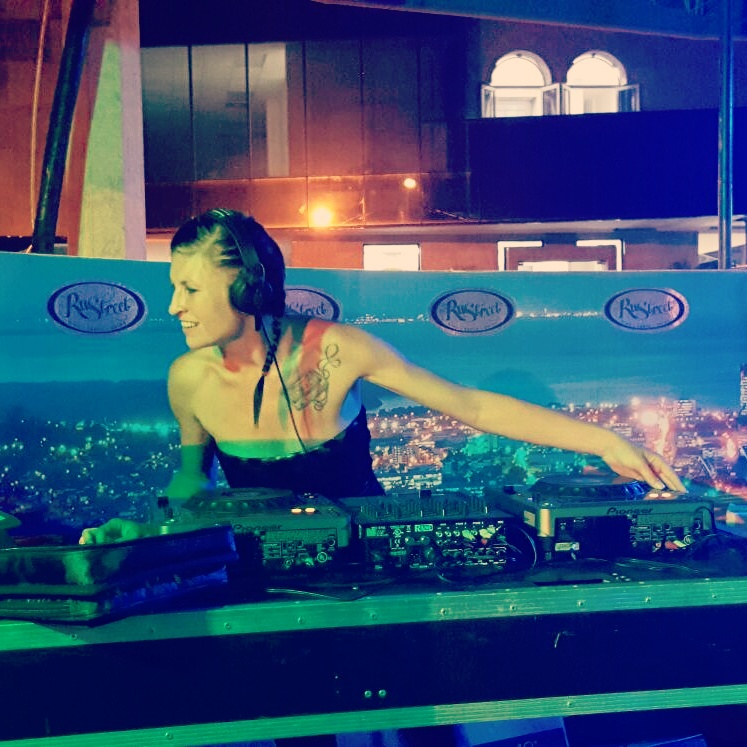 Let DJ MIKA be your personal soundtrack, surprising you with exclusive remixes, long-forgotten music treasures, acoustic and cover versions. With a cassette tattoed over her heart, since she started to deejay, wings on her legs and a hummingbird on her left ankle, standing for the love to Trinidad and Tobago, which is also called "the Land of the Hummingbird", she truly lives the love for to music.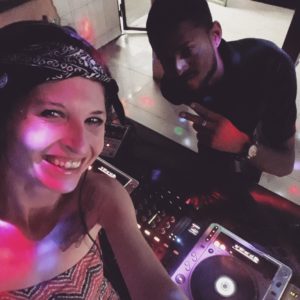 Recently she is doing research on local music and curating the Trinidad and Tobago Music Library and the music blog Jukebox TT, publishing articles about music and all related topics.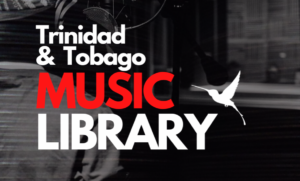 Known for her good taste, she couldn't miss the latest trends in Afrobeats and Latin American music. A mixtape series for Afrobeats and the recent Afro Soca music will be released soon! DJ MIKA is also  preparing for the upcoming Carnival season. With your support, the next Soca mix will be released! Also for Christmas, she about to release a very classical Parang mix. 
Make sure you follow DJ MIKA to miss not any of her releases! Enjoy the following selections, until the next timeless live mix or mixtape will be released.

For bookings contact via email or call +1868 – 372 00 77 // WhatsApp available!
Follow on Instagram @mikaraguaa

Press the link to see all releases. Download and tracklists available.
Press the link to see all releases. Download and tracklists available.
Press the link to see all releases. Download and tracklists available.
Press the link to see all releases. Download and tracklists available.
Listen online on:
SOUNDCLOUD
MIXCLOUD
AUDIOMACK
 
HIGHLIGHTS

 
FEBRUARY  2023 – 15 YEARS DJ MIKA // ANNIVERSARY
 
At 22 years Mika was teaching herself a new skill that changed her whole life, she taught herself how to deejay and performed on her first self-organized event "Mash up di Place" in Oldenburg (North Germany) in front of nearly 700 people. Since then she performed all over Germany, touring in different countries in Europe, and finally migrated to Trinidad and Tobago more than seven years ago. Her achievements will be celebrated @ the "Ethiopian Taste" Record Shop at 42 Belmont Valley Road, Port of Spain (Belmont) – Trinidad and Tobago. West Indian food will be served, and monster music will be played by very special DJs and Artists that will pass through to jam on instrumentals. As well as the Belmont Riddim Section will attend the old school style in- and outdoor block party in Belmont, one of the most musically important areas of Trinidad and Tobago. Start: 6 PM | Admission only 3 TTD | Dress to impress!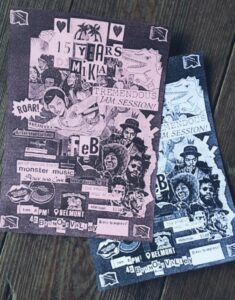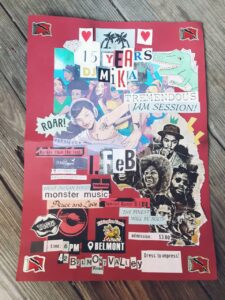 The event will be streamed live on TikTok | @ DJMIKARAGUAA
#15yearsDJMIKA #MIKASHELLDOWN
DECEMBER  2022 – FELIZ NAVIDAD & MERRY CHRISTMAS!
 
Live Mix: PARANG PARANG – AUTHENTIC & ORIGINAL – TRINIDAD CHRISTMAS (2022)
Mixed by DJ MIKA RAGUAA

This is my Christmas gift for you. May this festive season bring lots of joy and happiness to your life. May your wishes and dreams come true, and may you feel this happiness all year round.
Merry Christmas from your DJ MIKA.
The mix includes classics from the early years of Parang music but also brand new exclusive releases, from the band with the beautiful name of "Los Angeles de San Miguel" from Diego Martin in Trinidad and Tobago. For more than forty years they spread joy around the birth of the holy king and embrace the spirit of Christmas from year to year in an authentic and traditional style.

The instruments used in the mix are essential for Parang music. The box bass is (besides the steel pan) another invention from the small twin island in the Caribbean. Maracas, rattles, chac chacs, and the four-string guitar, also known as cuatro create the sound of the Parang. The roots are in Venezuela, still, Trinidad and Tobago started its own style out of the so-called Parranda. Learn more about it at www.ttmusiclibrary.com – the virtual music archive for the sound of Trinidad and Tobago.


57:21 MIN – 136 MB – 320 Kbs, MP3
(RIGHT CLICK AND SAVE TARGET AS…)
#parangparang #mikashelldown

OCTOBER 2022 – LET'S WRITE HISTORY!
DJ MIKA officially launches a virtual music archive of Trinidad and Tobago, named the TT MUSIC LIBRARY. The platform showcases local musicians of any genre. It contains articles about music history and related music instruments and a music blog.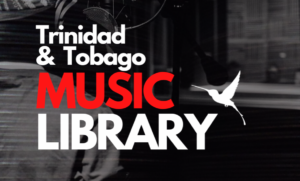 AUGUST 2018 – NOBODY AND NOTHING NEEDS TO BE LOST
On Trinidad Independence Day DJ MIKA launched the LOST & FOUND ASSOCIATION to support local communities and share positive information with the public, encouraging with the rich heritage of Trinidad and Tobago. The project supports and encourages people with social needs of any age, color, or ethnicity. It encourages young and old to rediscover the country, reconnect to society, recycle and remember local icons. 
FEBRUARY 2018 – BELMONT IS LOVE ❤
SUPPORTING THE NEXT GENERATION 
Together with The Children of Belmont DJ MIKA was building a creative workshop for kids to prepare them for the big day of the children's parade through Belmont on Carnival Sunday 2018 in Trinidad and Tobago. 
The Children of Belmont (COB), is a non-profit organization, that supports unity and peace in the community. Belmont is the birthplace of a lot of local icons, like musicians, artists, sportsmen, and mas makers. The area has a rich cultural history.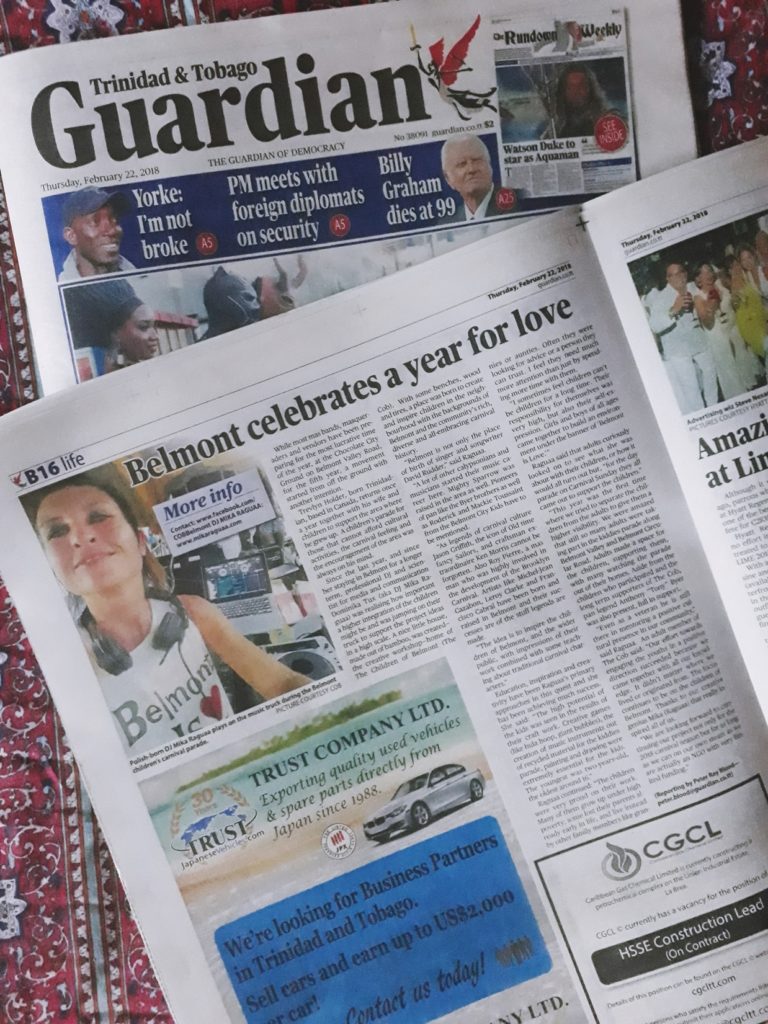 #BELMONTISLOVE
2018 – 10 YEARS DJ MIKA!!!!!!!!!
2018: ON THE AVENUE – PORT OF SPAIN, TRINIDAD
JUNE 2017- FEATURED – THE TRINIDAD & TOBAGO GUARDIAN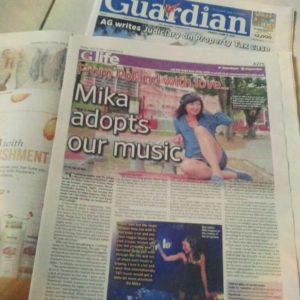 Article by: Peter Ray Blood
Photo by: Dion Roach
APRIL 2017 – FEATURE – NEWSDAY DAILY NEWSPAPER, Trinidad and Tobago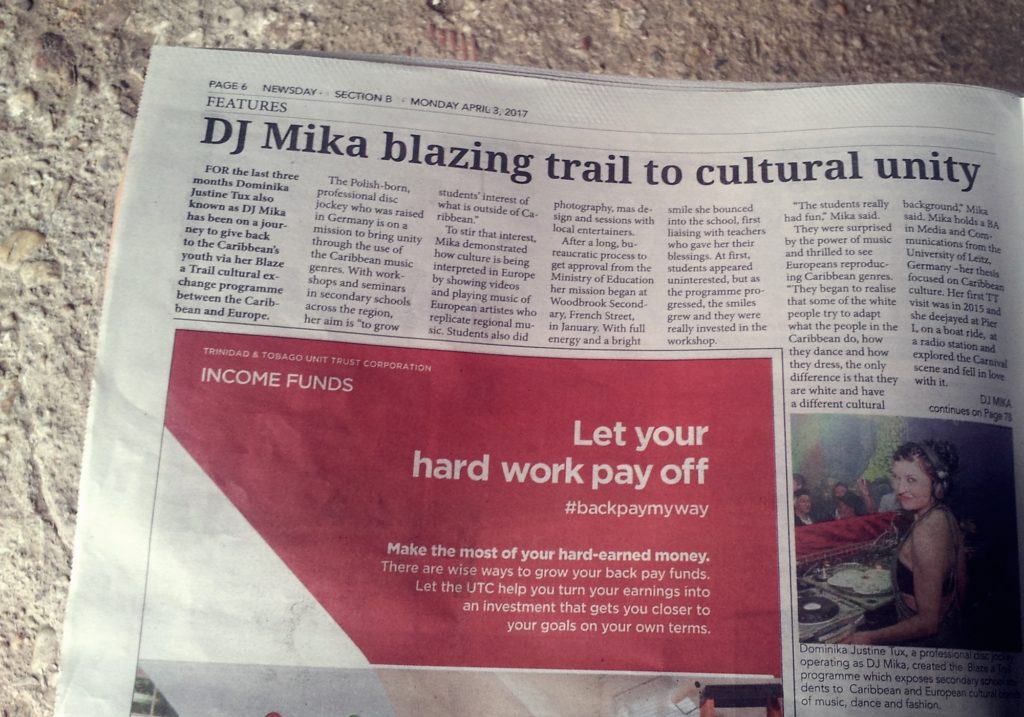 FEBRUARY & MARCH 2017 – BLAZE A TRAIL SCHOOL PROJECT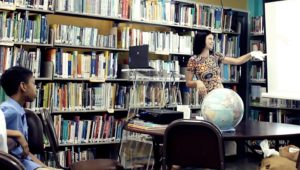 @ Woodbrook Secondary School, Port of Spain 
The school project brought students together with professionals out of the music industry to learn about music productions, mas making, and Soca from Europe, approved by the Ministry of Education of Trinidad and Tobago. 
Here are some impressions from the workshops: 
MARCH 2017 – DJ MIKA on National Television, CNC3 – Trinidad & Tobago
2017: WHEN DJ MIKA TOUCH DOWN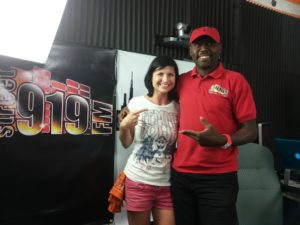 Guest performances for The Street 91.9 FM, Port of Spain Trinidad
CROSSING COUNTRY BORDERS
In October 2016 DJ MIKA moved to Trinidad and Tobago. This is the official #GOODBYECLIP and the announcement of the last performance in Leipzig (Germany).

Footage by: Buzz Up Productions / JQ Productions / Mikado Productions
Music:
Snoop Dogg & Mavado & Popcaan – lighters up (jaytee remix)
Destra Garcia – mash up (a7 remix)
JULY 2016: Imagine – Inspire – Influence 
The Film "IMPRESSIONS OF TRINIDAD & TOBAGO" – by DJ MIKA RAGUAA
Enjoy abstracts of her six weeks journey
JUNE 2016 – THANK YOU FOR 1000 LIKES ON FACEBOOK!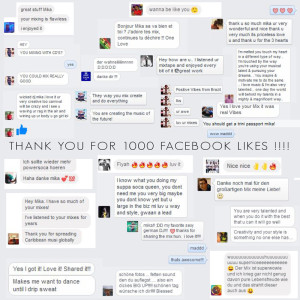 Thank you for all the amazing Feedback. 
Feel free to like the Facebook-Fanpage
2016: ON DJ TOUR IN TRINIDAD & TOBAGO, CARNIVAL & SOCA DJ COMPETITION
DJ MIKA  was one of the finalists of the INTERNATIONAL SOCA DJ COMPETITION in 2016 at Queenspark Savannah in Port of Spain, Trinidad and Tobago. As the only European contestant, she represented one of the few ladies in the event.
Besides the contest, she spend more than five weeks in Trinidad and Tobago getting inspired by the Caribbean lifestyle and culture, and was allowed to be a part of Trinidad Carnival 2016 performing on the Carnival in Trinidad for the Generation Lion Jouvay and Legacy Carnival.
She did also radio performances for 104,4 More FM and gave interviews for 94.1 Boom Champions and 91.9 Street FM and 89.5 Pulse FM in Tobago. She also surprised with a guest performance at Rustreet in Port of Spain and at a boat cruise event "down the islands" by Bessline Experience.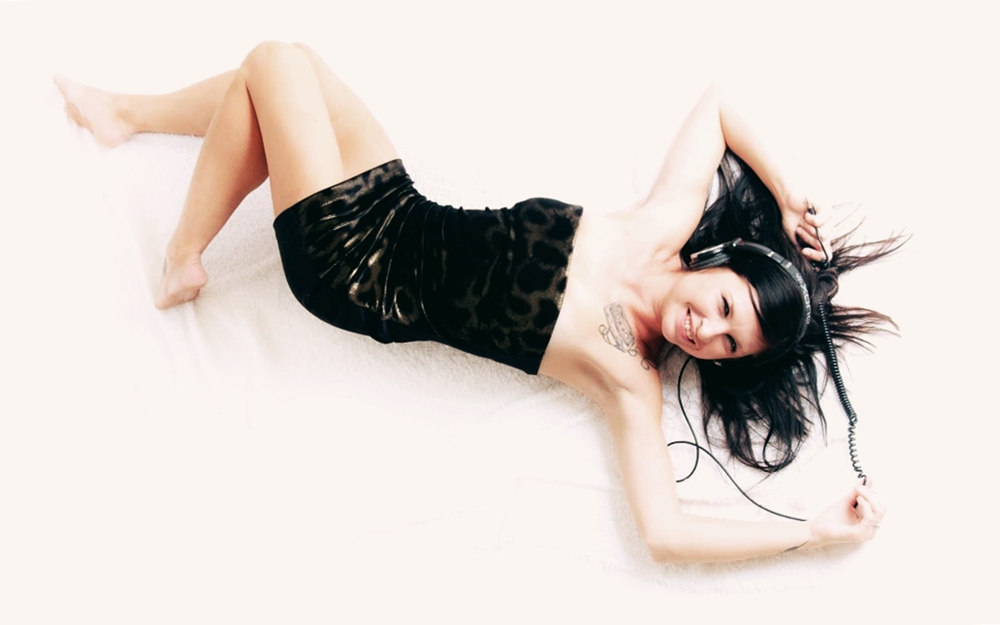 Footage by buzzUP PRODUCTIONS
DJ MIKA RAGUAA

Come on a musical journey with DJ MIKA. Since 2008 this lady is fascinating crowds internationally with her strong stage presence, her smile and her tight skills in mixing.

She plays the latest hits and biggest classics in Reggae, Dancehall, Soca, Calypso, Afrobeat, Latin Music, Global Bass and Tropical Disco.

On top, DJ MIKA loves to surprise you with exclusive remixes, long-forgotten music treasures, acoustic and cover versions.

MIXTAPES & LIVE SETS

SUPPORTED BY