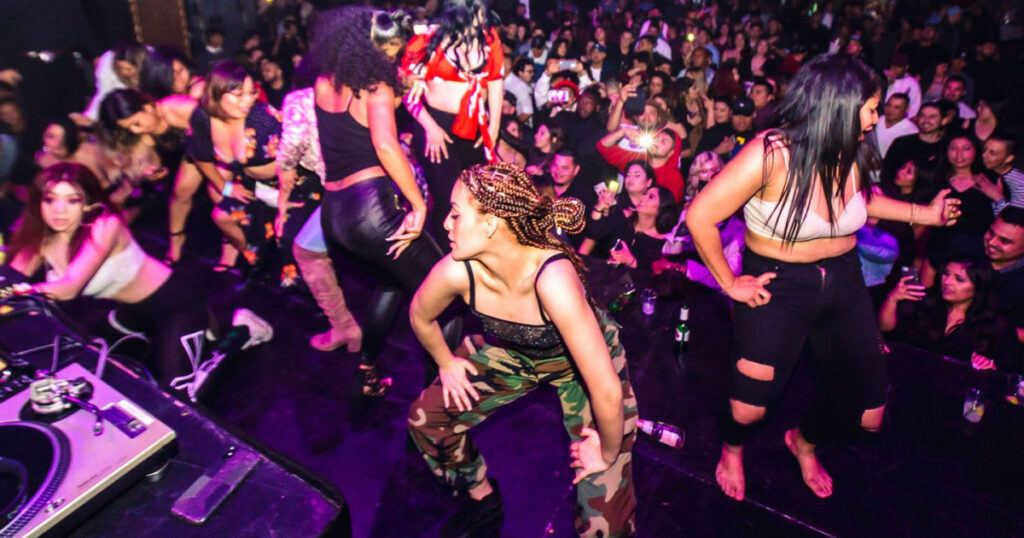 Live Set: EL SABOR! 
REGGAETON | MOOMBAHTON | CUMBIA | MAMBO | SAMBA | MERENGUE | DANCEHALL | DISCO LATINO
Mixed by DJ MIKA RAGUAA
Ola a todos latinos! This live selection was exclusively recorded on a featured event in Port of Spain, Trinidad and Tobago in 2018.  Enjoy 100 % latin music in Spanish lingo with tracks from Panama, Colombia, Puerto Rico & Venezuela. The live recording is supported by Selecta Chris on the mic. Enjoy the flavor of Latin America.
Recorded with CD Players.
 #mikashelldown

148:44 MIN – 341 MB – 320 Kbs, MP3
(RIGHT-CLICK AND SAVE TARGET AS…)
—————————————————————————–
The mix is available on Soundcloud & Mixcloud:
www.soundcloud.com/mikaraguaa
www.mixcloud.com/mikaraguaa 
DJ MIKA RAGUAA

Come on a musical journey with DJ MIKA. Since 2008 this lady is fascinating crowds internationally with her strong stage presence, her smile and her tight skills in mixing.

She plays the latest hits and biggest classics in Reggae, Dancehall, Soca, Calypso, Afrobeat, Latin Music, Global Bass and Tropical Disco.

On top, DJ MIKA loves to surprise you with exclusive remixes, long-forgotten music treasures, acoustic and cover versions.

MIXTAPES & LIVE SETS

SUPPORTED BY