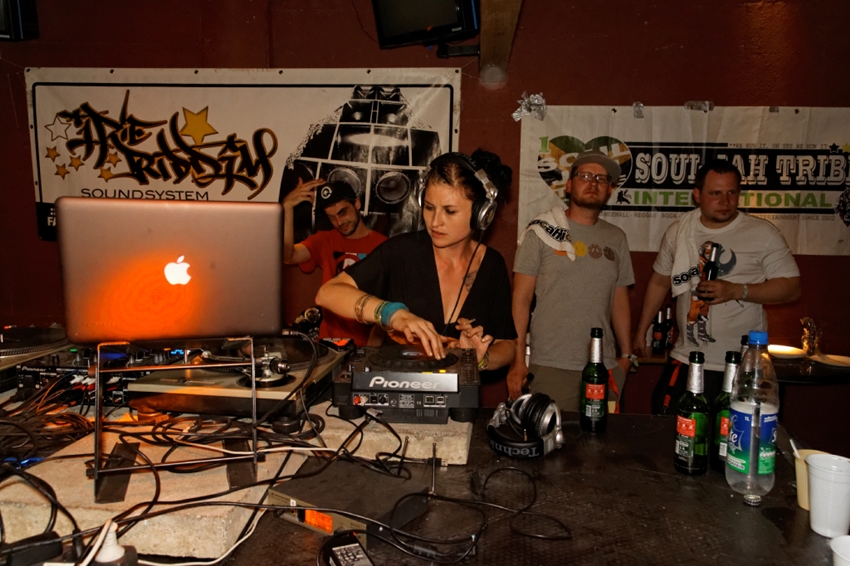 MIKA RAGUAA
Age: 32 years
Based in: Port of Spain, Trinidad

Scientist of Media & Communication (Bachelor of Arts)
Creative Mind | Professional DJ
Named by Riddim magazine Germany as a "little wonder woman behind the deejay decks" DJ Mika Raguaa continues her journey of spreading Caribbean music worldwide. The Trinidad Express decided to do a special expose on her during her visit in February 2015: "The blue-eyed beauty felt an incessant urge to go to the place that she considers the beacon of Soca and experience what she has only had the opportunity until now to dream about." So she did. The passion to Caribbean music brought DJ Mika Raguaa or just DJ Mika all over the place and let her turn into to a personality and name for high quality mixtape productions and a passionate live performer.
Musically she influenced European and Caribbean dancehalls with latest tracks in Soca, Dancehall and Reggae and also included her inspirations of other music styles like Moombathon, Trap, Dubstep and Twerk. Her heart is beating for the vibes from all Caribbean islands like Jamaica, Trinidad & Tobago, St. Lucia, Barbados and Grenada.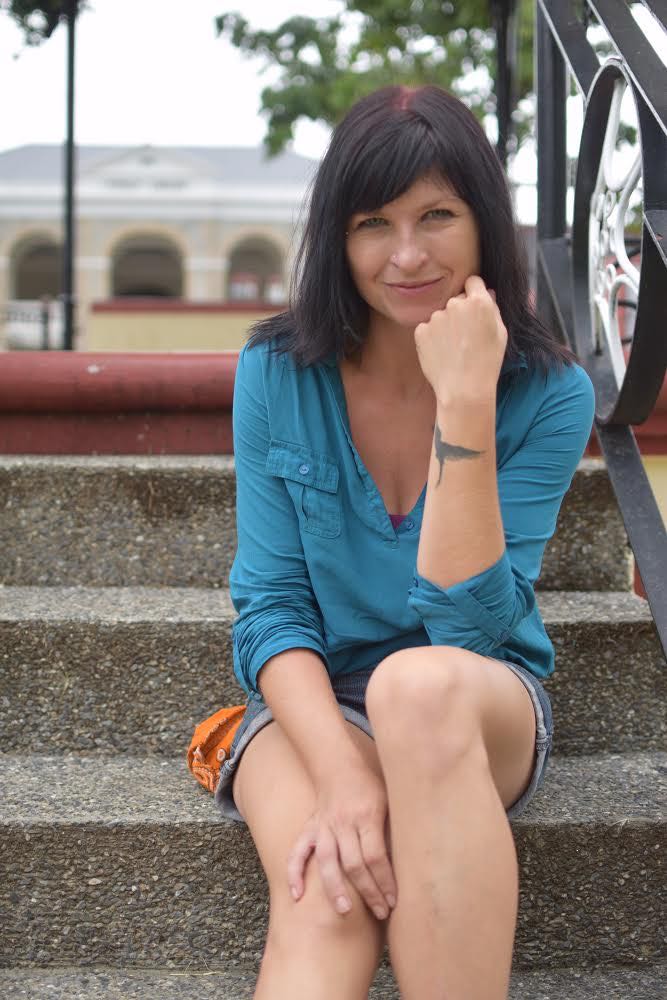 After seven years getting her skills on DJ'ing all over Europe she got to the Caribbean and proved herself as a DJ and started building a base and returned to Trinidad Carnival 2016 for a DJ-Tour and to educate culture and music behind the scenes. Also she was one of the finalists of the first International Soca DJ Competition in the capital city (Port of Spain). At Notting Hill Carnival 2015 in London (UK) she performed for ARAWAK CARNIVAL MAS Band and also in 2016. In That year she got the Chance to perform also for CHOCOLATE NATION MAS CARNIVALS. In October 2016 she decided to move from Germany to Trinidad and Tobago. Since then she continued working on studies about Caribbean music, performed in a huge amount of bars, clubs, cruises and fetes all over the country.
The professional DJ Lady is now not only known in cities like Berlin, Munich, Stuttgart or Leipzig. Mika has an increasing base of fans and got experienced in all regions of the country. Not only for being one of a few female DJs in Germany she was able to play in her original country of birth Poland, as well as Sweden, the Netherlands, Switzerland, Spain, France and even Macedonia. Not only is she a DJ. She has established her very own fashion label, organised many events in different parts of Germany. Also she did media scientific research about 'the role of a DJ' in relation to Caribbean music on two different universities.
Her mixtape productions accompaign people all over the world over years. Constant high quality mixtape productions in and out of the box of Caribbean music represent her worldwide flavour and taste for the right song, a special remix or an exclusive production. Her mixtape BlAZE A TRAIL ACROSS COUNTRIES is showing how far Soca music already reached in the last two decades. The mixtape ONE KRIBBEAN guides the listener through Soca music from all Caribbean islands including the french, dutch and spanish speaking islands. The mixtape series ACOUSTIC MELODY RELOADED presents finest selections of acoustic tracks out of Caribbean music for emotional moments. The third production shall be released around Christmas 2017. The Dancehall mixtape production SEX SELLS is a raw three hours lyrical seduction with the special intention of coming closer to each other. Soon the mixtape RUN FOR COVER will have its second volume as a collection of the finest Reggae cover songs. Live selections like TIMELESS PRECIOUS PURE and THE VIBE IS RIGHT represent Reggae music recorded in very special enviroments like the pine forests of Ibiza, a spanish Island in the mediteranian sea or one of the most recommended Reggae festivals in Germany. In a residency as DJ on the famous Aripita Avenue in Port of Spain Trinidad – she was presenting live selections out of different music genres with the intention to introduce new music on their local market and present the art of mixing without using a laptop. The triple release "LIVE @ 63" is showing the diversity of worldwide Caribbean music. All productions have been recorded with CDs. A dream came true in February 2018 with her first official performance on Trinidad Carnival in Port of Spain as a part of the Showtime Carnival Mas Band. Her mixtape SHOWTIME includes her own remixes and edits of seasons superhits. Also she continued researching on the roots of Soca and Calypso music and got involved into social community projects – including The Children of Belmont.
Her personal passion and knowledge for all variety of Caribbean music combined with her perfectionist nature of always playing the right song at the right time in her tight array of mixes matched with her charming personality and passion while on stage makes Mika someone to stay etched in one's memory. And YES, she is playing with CDs!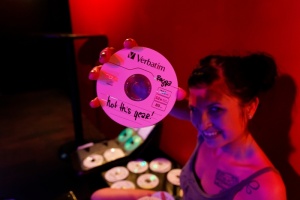 #SupportYourDJGirl

DJ MIKA RAGUAA

Specialized DJ for Reggae, Dancehall and Soca music. Known for high quality selections including latest remixes, acoustic influences and new developements of Caribbean music produced worldwide.

SUPPORTED BY

Press Releases